Last week I had coffee with my local senator.  Okay, to be fair, I had water but nonetheless, we sat down and met for an extended time.  I walked away better understanding her position on issues of interest to me and I hope she felt the same.  
It all began with a fifteen minute meeting.  I scheduled a meeting with my senator in her office on Presidents Day. It was a busy day, lobbyists filled the hill, and sev
eral bills were being heard.  She squeezed me in at 8:45.  Our meeting was short but she offered to meet a few days later when she was in her home district.  I was grateful she was willing to extend her personal time and I took her up on that offer.
Five days later I was at her house talking one on one about everything from meeting the teaching shortage to TRI (time, responsibility, incentive) pay.  We even discussed the elephant in the room- education funding.  Here's the thing- I felt heard.  I felt engaged.  I felt powerful.  I felt like I was able to share my experience as a teacher leader with my senator and I believe that she understood my work and passion.   Most importantly, I told her about my kids: 100 students and 2 biological.  We discussed assessment, CTE and Running Start, and the real trauma faced by students every day.  And when the meeting was over, I didn't feel dismissed. Instead I felt like I'd built a bridge.
Being a teacher and a coach, I build infrastructure all day long.  I scaffold learning for my students.  I help teachers seek out new ideas and create new platforms so they can dive into deep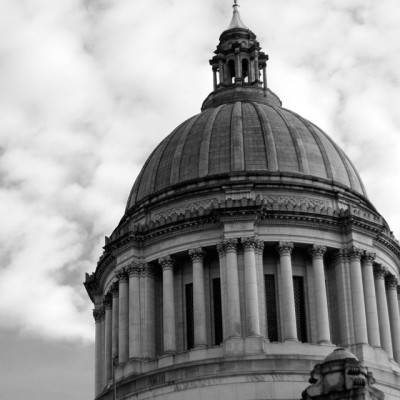 er learning.  Yet, it didn't occur to me until recently to build a bridge.  Perhaps that's what my work is now.  I'm an engineer–creating bridges between my classroom and my state policymakers.