I live in a rural area. I have been teaching here for many years—same classroom, same job assignment. In July I left my teaching job, and started a new job—still in education, but out of the classroom.
I have been in my new job about two months, and am definitely enjoying it! However, last week I had the first serious tug at the heart I have felt since leaving my longtime school.
My two sons and I were running down the road, enjoying the summer. On the way back home, not too far from my house, I see a car pulled over. Two people get out, look at their tires, and just kind of stand there. My younger son notes a cat in the car. I note the car is full of items, mostly packed in trash bags.
As we came up to the car, one of the people says, "It's Ms. Johnson!" I see that it is two former students, a young man and a young woman, who left school a handful of years ago. They are now in their early twenties, and they look incredibly relieved to see me.
The girl says, "The tire just came off my car–I think someone stole my lug nuts!" I don't know a lot about cars, but even I could see the rear wheel hanging off at an odd angle. I leaned over to look—where lug nuts should be, there were none.
She said they were camping last night, and there were some unsavory characters at the campsite next to them. The young woman suspects her car was vandalized.
Someone had removed the lug nuts from the car of my former students–this is not something that would happen by accident. In addition, the boy doesn't have a cell phone, and the girl's phone battery had died.
I offer to run back to my house, get my phone, and then run back so they can use my phone to call for some assistance. I also spend more time talking to my two former students.
The girl tells me that she is feeling lucky. She says just a few minutes ago she felt unlucky–their lug nuts had been stolen, and they broke down in the middle of nowhere. Now she says she feels fortunate: they didn't get into a major accident when the wheel came off, and then I came by.
More phone calls. It becomes clear they need a ride somewhere. The plan is I will drive the girl into town, and the boy will stay with the car and the cat. The girl will get her friend's mom to come back and bring some lug nuts.
I go get my car and come back to pick up the girl. She said they lost their apartment and had been homeless since June, living out of their car in local campgrounds and in the woods.
She said it hadn't been a good week. She recently started a new job, but then had gotten food poisoning, likely from something she ate while camping. Given their lack of access to refrigerator, this seemed a good possibility. She called in sick, but her new boss had said she couldn't call in sick so soon after starting a new job, so then she lost her job.
The girl told me this morning her boyfriend had become very frustrated. He had tried to go fishing at the lake they were camping at, but he only had a handline. A handline, for those of you not familiar, is literally just that—a hook on a line. No pole—you just throw the line out with your arm. Usually her boyfriend had good success, but this morning he had been stymied. Another person had come along, fishing close to him with a pole, and that person got all the fish.
Being outfished by someone because they have a pole and you don't? That is rural poverty.
I drop the girl off at her friend's place. Thinking about what their breakfast must have been like without any fish or much other food, I head to the grocery store. I buy sandwiches, cat food, and a few other groceries.
I drive back down the road, and bring the food to the young man, who is very appreciative. I tell him I will be back in a while to check on how things are going with getting the lug nuts on once they get them.
These young people were already living on the edge, and I wanted to do what I could to make sure they didn't go completely off a precipice.
I was pretty shaken up by the day's events. These two former students had only left school a few years ago, and now they had almost nothing. I felt as though we may have failed them in school, yet I remember numerous care teams, interventions, and services provided for both.
There were a number of issues here: paid sick leave, low income housing, unemployment.
Education was also an issue. One of these young people had graduated from high school, and one had not.
Teachers are at their best when they care individually for students. That is something that is difficult for us to measure with our certification and evaluation systems, but it doesn't make it any less important. I do remember caring for these students in school, and I know my colleagues did as well.
My former students did not have the money for a tow, and if their car were to be impounded, along with everything they own in it, they would not be able to afford to release it. It would be devastating for them. Setbacks have a disproportionate impact when you are poor.
As educators we work to support every student, and sometimes we do not succeed. Efforts that combine caring for individual students with systems that support families and communities should continue and expand. We can do more.
After some time, their friend's mom shows up with the girl…and lug nuts! My former students introduce me.
"She's our teacher," they say. I never felt so proud.
I bring tools and more water to drink. Soon my former students are off. They were going to make it into town.
On this day, they were both very gracious and appreciative for the little I provided: some food, the loan of some tools, and a bit of human kindness.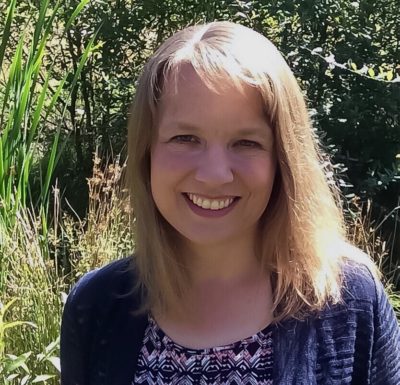 Maren Johnson, NBCT, is a longtime high school science teacher who recently left the classroom. She now works for a state agency on policy related to educator certification. She lives in a beautiful area of rural Washington state with her husband and children.