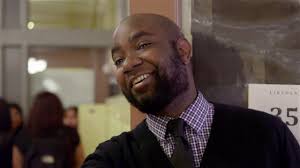 The following post is by Nate Bowling is a 2014 Miliken National Teaching Award recipient and a founding member of Teacher's United. He teaches AP Government & Politics and AP Human Geography in Tacoma.
The following excerpt is posted below with Nate's permission, and was originally published on his website, "A Teacher's Evolving Mind". His writing represents his own thinking and not a policy statement of any organization/entity with which he is affiliated.
I have always been obsessed with how and when people are willing to change their minds. In my mid 20s I was fascinated by the book Soul on Ice by Eldridge Cleaver, one of the founders of the Black Panther Party. Well, that's not really true. I was obsessed by what Cleaver did after the book. After seven years in exile in Cuba, Algeria, and France, Cleaver went on to become a Republican. I was fascinated: how did a founding member of the Black Panther Party become a Reagan Republican? That is a Tarzan swing across the political spectrum in the US. How does one change their mind so much on so much?
All that said, in regards to education policy when confronted with compelling evidence, if we are being true to our calling as teachers we have an obligation to evolve. Or put differently, people who are too stubborn to change their minds when confronted with overwhelming evidence aren't worth listening to and I want you to listen to me in the future.
To read the full post, go to Nate's new website "A Teacher's Evolving Mind"
Ami Pendley, Connie Siepman, Center for Strengthening the Teaching Profession, Mark Gardner, Jennie Beltramini
liked this post