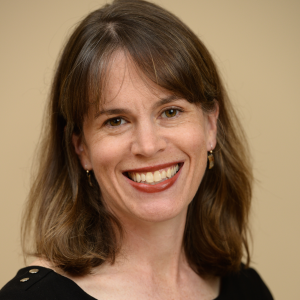 This guest blog post is courtesy of Amanda Ward, who is a National Board Certified teacher from Bainbridge High School (BHS) where she has taught Social Studies for 15 years. This year Amanda is serving as a part-time teacher and part-time instructional coach at BHS.  She also is a National Teacher Fellow for Hope Street Group, focusing on teacher preparation issues in the U.S. 
Last year, if someone had asked me about my thoughts on Teacher Prep, I likely would not have had much to say. I completed my teacher preparation program nearly twenty years ago and it really is a distant memory. The job of a teacher has changed in those twenty years and I have evolved as an educator to meet those new demands. Frankly I really hadn't thought much about my training and early development, until recently. Now, after a number of new experiences this year, I have a lot to say about this topic and the need for all teachers, particularly experienced teachers, to take active roles in teacher preparation.
For the past year I have served as a National Teacher Fellow for the nonpartisan nonprofit Hope Street Group. One of the primary responsibilities of that position was participating in a national research project on teacher prep. Over six weeks, the 17 other fellows and I conducted in-person focus groups and distributed surveys in order to gather the opinions of nearly 2,000 teachers in 49 states about how they were prepared and their wishes for aspiring educators. We produced a report called On Deck: Preparing the Next Generation of Teachers that features the findings and recommendations from our research. What is not surprising was that teachers emphasized the importance of deep clinical experience as well as training in how to effectively work with high-needs populations. But this research also reminded me that practicing teachers need to take an active role in both assisting in the training of teachers as well as demanding that universities and school districts provide the preparation and support needed for individuals to be successful entering this incredibly challenging job.
This year I also became a part-time instructional coach, working with new and experienced teachers on their craft. This experience reminded me that what we do everyday, teaching kids, is a skill to be developed. What we are asked to do is highly complicated, demanding and nuanced. This is not a job that someone can just step in the door and do. It must be learned, with ample feedback and support. Not only do we need to actively ensure that teachers have the support they need to grow as professionals, whether new or experienced, we need to be willing to be a part of that solution and provide our time and expertise to others in order to grow the profession.
When I first started teaching, one of the many reasons I switched careers and embarked on this new path was because of the influence I could have on adolescents. While that still is a motivating factor for me, I'm also starting to look beyond the walls of my classroom to a broader impact. Maybe this comes from years of teaching or maybe it comes from a societal climate where teaching seems to be a profession under attack. But as a result, I am becoming a bigger believer in the need for teachers to see themselves as activists and problem solvers. In the absence of our voices and our actions, others will fill the void and they likely don't have the expertise that we have to solve the many complex problems in education today.
If we can work together and commit to assisting new and experienced teachers to develop the skills they need to be successful educators, we are building a credible and sustainable workforce for future generations. Many people are talking about the teacher shortage crisis in education. We can't afford to wait for lawmakers to take action. We need to step up, see ourselves as part of the solution to the problem and mentor those new to the profession.
This is not easy work and yes, it is yet another demand on our time. But I don't want to look back twenty years from now and think to myself, I should have done more.
Want to learn more about the report and talk all things teacher prep? Join CSTP and Amanda Ward for a webinar on June 5th at 7 PM. Register here to attend the webinar and we'll send you login information.