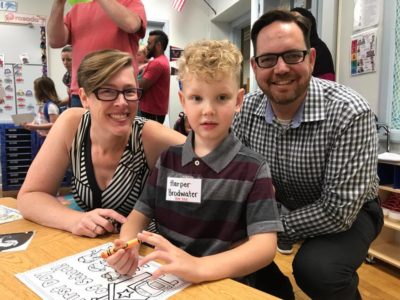 Two things you should know prior to reading this post: 1) I am writing through the lens of both a parent and a secondary educator (meaning I'm far from being an expert), and 2) my child has two amazing Kindergarten teachers. They are passionate and kind, they ensure my son loves school, and I can tell they care deeply about him. This is what every parent wants for their children. With these two admissions, I will proceed. I recently received two unsettling emails from my son's teachers.
The first email was expected, but still a bit disappointing, as we all want to believe our children are little well-behaved geniuses. So, the hard truth is a bit difficult to swallow. According to the email, my son struggles at times to pay attention, he is easily distracted by his peers, and when he becomes unengaged he is often stubborn and unwilling to reengage, especially when the task is a difficult one. Lack of focus and inability to pay attention sometimes is exactly what I would expect of a five-year-old. He is still learning to be a student, his attention-span is growing, he loves to play with his friends, and he tends to shift focus from more difficult endeavors to easier ones. As far as the stubborn element, well, he is my son. I've learned these characteristics are fairly common among the Kindergarten-set, as evidenced by the discussions I've had at birthday parties with other parents. Also, in that same email, my son's teachers had plenty of praise for him. He is helpful, kind, and a good friend, all awesome qualities, so I wasn't particularly concerned.
The unsettling part came when I received the next email — about recess. In it, my son's teachers outlined the new plan. After the winter break, they would be cutting lunch recess from 45 minutes to 30 minutes (which includes time to eat). The rationale for this decision was that per district recommendations, the first half of the year, Kindergartners are allotted an extra 15 minutes at lunch to meet their social-emotional needs, but that the time should be cut during the second half of the year. The reasoning for the cut was not explained, nor the implication that Kindergartners somehow no longer need the social-emotional support of a longer recess after only four months of school. The email went on to describe the practice they'd been doing as a class to prepare for the change. They'd implemented a "quiet lunch" in which the kids must be silent during the first 5 to 10 minutes, in order to focus on eating. They could then socialize for the remaining 5 minutes of lunch and 15 minutes of recess.
I'd also recently had some discussion with area elementary teachers about this topic. Along with being a parent and an educator, I am also a teacher leader. I recently took on the role of facilitator for the Washington Education Association's National Board Teacher Leadership Academy. NBCTs in my region sign up and we work together to develop teacher leadership plans. Through our discussions I have learned a great deal about elementary school recess and have discovered that not all schools are implementing recess in the same ways. Anecdotally speaking, schools with fewer behavior issues have more recess, while schools with more behavior problems, have fewer minutes of recess.
This knowledge in combination with the change in my own child's recess, got me thinking about the rationale for the cut in recess time. Many of us parents received similar reports from the teachers about inattention and disengagement. This discovery led to more discussion of the consequences for such behavior, which often meant removal of free-time and/or sitting with head down while the other students participated in an activity. It appears to me there is a logical disconnect. Students are losing social-time for poor behavior, but schools with statistically fewer discipline issues have more social-time. To me, that would suggest that increased social-time leads to more positive behaviors. This thought process warranted a bit of research.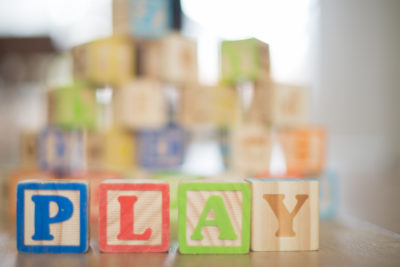 I found several studies and articles supporting my hypothesis that increased recess decreases behavior issues in the classroom. One study in particular, by Theresa Phillippo at Hamline University, was a comprehensive overview of the impact of recess on behavior in Kindergarten. This researcher found "evidence that students are able to display more self-control when given more opportunities for movement during the day. Students were also more successful at showing soft skills such as cooperation, problem-solving, negotiation, compromising, and forming new friendships." The author asserts that "a positive connection was found indicating that recess has a positive effect on classroom behavior. Results indicate that the long-term effects of providing recess may outweigh the short-term effects or reducing recess."
I am not an expert, and an afternoon of research into recess does not qualify me to give advice to my son's two amazing Kindergarten teachers. I do believe, though, that our schools need to think more deeply about their strict focus on seat-time and learning, especially in Kindergarten. Free play has such a positive impact on a child's ability to connect and bond with others, problem-solve, be self-motivated, and is just plain good to get the wiggles out. These qualities and abilities are essential to being ready to learn.
I plan on visiting my school board and giving them my opinion about district policy concerning recess in Kindergarten. I will include the research I did today, but I'd love some additional resources to support my assertion that we should be adding minutes, not subtracting them from recess and that removal of free time is not an effective consequence for misbehavior, if anything it only makes the problem worse. Do you have anything to add? Let me know in the comments below. I can definitely use the help.