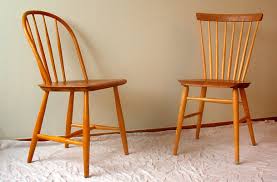 Two chairs always sit outside my classroom door. Sometimes more; never one. It is my "office" where much of the real impact of being present with students happens. Here is where I meet, knee-to-knee, to talk with students about the worries and troubles of their lives; the things making them late for class, dull-eyed and even duller-spirited. Words between us are sometimes whispered, sometimes cried out in anguish and sometimes only said with the slow body language of a slight nod and downcast eyes.To write this blog, I flipped through my now two-decades-old book. In nice, quiet, rural America…
"Someone I love was raped last night at a party at our house. I want to beat up my father because he was too drunk to help her."
"That guy my mom is dating? He keeps coming into my room at night."
"I can't breath when I am taking a test."
"Those are cat scratches, I promise."
As their teacher, I can help with the test anxiety issue. That I can do. Let's talk about anxiety management.
The other "Big Three" sexual, physical and mental abuses. CPS calls made, perhaps an investigation. And then often nothing….Rarely do I see a child removed from their home. Far more often, the child's world is disrupted for a moment and then it is back to life as normal.
It is obvious my students need a counselor for the trauma. But wait. We do not have one. Being a K-8 school, we are not required to even have one. Levy dollars would have to be spent to hire a counselor. Levy dollars in high poverty, rural schools are hard to come by. They are reserved for things like collapsing roofs and cracking foundations. These are things people understand and know how to fix. Mental health issues? Collapsing children with cracked foundations? Not so easy to understand. Or fix.
According to Washington State law, high schools are required to have at least one counselor. Apparently suicidal feelings, deep depressions, and good old garden-variety panic attacks are only for whose main concerns are dating and driver licenses. If only that were true. These issues, sadly, are in my book too.
There is not a lot of room for jealousy by the K-8 schools of high school counselors. According to the RCWs (http://apps.leg.wa.gov/rcw/default.aspx?cite=28A.410.043), the role of a school counselor is defined by our state is "a professional educator who holds a valid school counselor certification as defined by the professional educator standards board. The purpose and role of the school counselor is to plan, organize, and deliver a comprehensive school guidance and counseling program that personalizes education and supports, promotes, and enhances the academic, personal, social, and career development of all students…" (emphasis added).
I just got the first of my own five children through high school and launched into college. I know what goes into that process. The job description of a school counselor? That is a tall order for ONE person to accomplish for sometimes over a thousand students. How could each student's personal development be supported, promoted or even enhanced? How can they help those that are struggling the most when counselors are being asked to do all of the other tasks on their plate? What will be the result if they can't?
Beginning in 1995, a long-term study called the Adverse Childhood Experiences Study, (https://www.cdc.gov/violenceprevention/acestudy/index.html) or ACE, explores just that question. It is composed of a simple questionnaire about negative incidents that may have occurred in childhood. The results showed that the higher the participant's score on the ACE, the greater the risk of experiencing poor physical and mental health, and negative social consequences later in life, higher blood pressure, depression, and more prison time, just to name a few. Children who live in poverty are drowning in ACE. They do not even begin to have the resources they need to get to the surface of the water.
Back to my chairs. I am not a counselor. I cannot speak as a counselor. I can refer my students and their families to one. The nearest full time counselor is 31 miles away – about $36.00 a month just in gas to get there and back once a week. Life choices are often calculated in the cost of gas money, when every dollar is precious. The nearest counselor specializing in childhood trauma is 102 miles away.
It is often the same students sitting knee-to-knee with me. I speak with them. I tell them how their brains work, that the neuronal tracks they lay down now through the thoughts they CHOSE to think are what they will have to rely on throughout their lives. They must chose wisely, even when those around them may seemingly not be. I speak to them of their inherent worth simply because they exist, their strengths and the power that is theirs if they decide to claim it. I tell them they are NEVER at fault for what has happened to them. They are not the trauma they have experienced, but the survivor sitting in front of me. I speak with them, but not as a counselor.
Our rural children of poverty are facing issues that would pull many a well-adjusted adult under water. These are big things, painful things, things that are forming their lives and the world as they will forever see it. These are things over which they have no control and are drowning in. There must be better help for them beyond the life preserver of two little chairs outside a classroom.