This is the second post in a series regarding the current Teacher and Principal Evaluation System (TPEP) in Washington State.  Each post will examine findings from the University of Washington's Final Report on TPEP, titled 'Washington's Teacher and Principal Evaluation System:  Examining the Implementation of a Complex System.'  The full report can be found here:  http://www.education.uw.edu/ctp/sites/default/files/UW_TPEP_Rpt_2017_Rvsd_ADA.pdf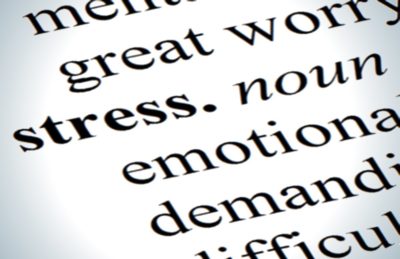 In my last post I examined the challenges of the comprehensive model.  I also shared my building's first go around with comprehensive and how we established systems to make the process a bit more manageable.  My administrators reworked their schedules, which created greater capacity for time in the classroom and meetings with teachers.  This shift has been a positive one, accentuating discussion about teaching/learning and not about student discipline/classroom management, only. In the recent University of Washington report on TPEP Implementation, teachers noted increased engagement of instructional leadership by administrators, including use of the instructional framework and feedback on student growth goals (Elfers and Plecki, 25).  Administrators concur with the findings of their teachers.  "A majority of principals (70%) and assistant principals (79%) agree that TPEP has allowed them to to focus more on instructional leadership (Elfers and Plecki, 25).  
TPEP fundamentally changed my school and my job. While my administrators made some serious adjustments, I did, too. Three years ago I became a .2 instructional coach. My responsibilities are diverse in many ways, but essentially I assist our teachers with TPEP.  I support student growth goal writing, coach/reflect with teachers on lessons taught, and implement new technology and engagement strategies. Over the past three years, the demand for coaching time has increased resulting in the expansion of our model. I am now one of two instructional coaches–I serve as a .4 and my colleague is a .2 release.  Basically, we're the eyes and the ears of the teachers, not the administrators. Our job is to help our teachers navigate design and delivery of instruction, assessment, management, goal writing, and whatever else they need.  This is good work. This is important work. This work impacts students and teachers each day. This was absolutely driven by TPEP. That's not to say that this is a negative.  New technologies and strategies have developed because of our coaching model.  In some ways, work that individual teachers took on has been shifted to our coaches.  It's surprising to look back and consider the supports teachers should have received for years but didn't.  Maybe teachers didn't even know that they could ask for those supports?  In any case, TPEP was the catalyst.
My building is not alone.  "59% of superintendents and 15% of school administrators said that they added time from instructional coaches, TPEP coaches, or department heads"  (Elfer and Plecki, 41).  The results are staggering. There is a cost.  An increase in coaching and department head work results in loss contact time with students.  When I decreased my teaching load from five courses to four and then from four to three I immediately realized that I'd be working with fewer students.  I was acutely aware of what I was missing but also worked to amplify the relationships that I was building with the students in my remaining three class periods.  But, in all honesty, I miss the kids that I'm not teaching.  
Clearly TPEP has increased workloads for administrators. The report indicates, "About three-quarters of principals and assistant principals who responded to the survey agreed that TPEP has reduced their ability to perform other essential duties (76%) and reduced the amount of time interacting with students (73%)" (Elfers and Plecki, 28).  So, if we're going to do TPEP "right" and make it meaningful, teacher driven, a natural harvest of work, and focused on student learning outcomes, how do school manage the logistics of this work?  Has an increase in coaching been the only solution?
UW's report also speaks to the rise of administrative positions as a result of TPEP.  The Seattle Times asserts that TPEP led to a "hiring spree" (Seattle Times, Ed Lab, January 9, 2018).  The most significant impact in hiring came in the form of the assistant principal position where growth far exceeded the expansion of principal positions.  From 2010 to 2016, the number of principals grew by 4% compared with a 29% increase in assistant principals (Elfers and Plecki, 41).  The largest area of growth within the market was at the elementary level. The Seattle Times highlights that this was a 126% growth for elementary school assistant principals.  The data begs questions. How many of those schools that saw growth never had an assistant principal?  In schools where an assistant principal (AP) was added, how has the principal's job changed?  What's been taken off of his/her plate?  What's been added?  What's multiplied?  The diverse landscape of our state is made up of small schools, many which may have traditionally only had one administrator at the helm.  Is the increase in administrative positions, particularly with regard to the elementary assistant principal, directly caused by TPEP related duties or correlated with TPEP and the outgrowth of stronger instructional practices and resuscitated funding emerging out of an improved economy during this time span?  
TPEP isn't binary and it's not useful to think about who/what systems win and who/what systems lose as a result of the implementation.  Instead it's far more useful for buildings and districts to consider the voices of stakeholders and reflect and adjust. Perhaps supports were needed for quite some time and TPEP created the impetus for the change? But, even with these report findings, I can't say that definitively.  What I do know is that teacher quality and student learning isn't easy to measure and systems must reflect those obstacles and provide flexibility in order to demonstrate fidelity to the evaluation process. To do so may require these personnel supports but without integrity to this process, TPEP will surely collapse.