For gifted students, "smart" can mean all kinds of interesting things: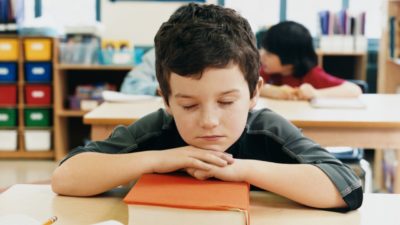 "I already understand that."
"I learned that last year" (or two or three or more years ago).
"I can do this without trying."
"I don't have to work hard."
"Everything is easy."
"Smart" can actually be crippling because when things get hard—and things get hard for everyone, eventually—then everything isn't easy anymore. They don't understand right away. They have to work hard and try. And they don't know how.
I went to college with friends who had been valedictorians at their high schools. They had cruised through high school, never putting any effort in, acing all their classes.
They arrived at our college, which consistently gets rated one of the top 100 small colleges in the US. Suddenly they were struggling to make Cs. They didn't know how to study for tests. They didn't know how to take notes. They didn't know how to do the work of being students.
I had it a lot easier. I had come from a very difficult high school with very high expectations.
Our college was harder for me than my high school, but I expected to work harder at college than at high school. I put in more time, doing what I had been trained to do. My GPA went down too, but only a tenth of a point. My public school district back home had prepared me for difficult work.
I tell my students that story. I tell them everybody "hits the wall" at some point—they reach the point where learning new things isn't easy anymore.
It's a whole lot easier to hit the wall in elementary school than in college!
In elementary school you have teachers and parents who spend all kinds of time meeting with you and helping you and supporting you. We—teachers and parents—work together to teach you and train you and coach you into learning how to tackle the difficult task of thinking hard as you learn new and challenging material.
Be grateful for the adults who are willing to help! And be gracious about accepting their help!
Then I talk to my students about perfectionism. So many of my students are tied up in knots with perfectionist issues. I tell them right up front, "You can't be perfect in my room. I won't let you."
They look at me as if I've lost my mind.
"If you can consistently get 100% on your work, chances are you are not in the right placement. You need to be moved up a grade in math. Or you need to be reading more challenging books. Or I need to be holding you to a higher standard on the writing continuum."
Sometimes a student will ask what that would look like.
"I've had students now and then who are so exceptional at writing that they get 4s across the board on nearly everything they write. At that point I sit them down and tell them, 'Now I'm going to start talking with you the way I would talk with an adult writer in an adult writers group.' They look a little startled for a minute but take a deep breath and jump right in. There's always room for improvement.
"If you meet the bar, I will raise it."
It's not about being perfect, it's about pursuing excellence. It's about getting better. It's about stretching our abilities. It's about growth.
Nearly every year after conferences I end up—like last week—having lunch with a student and a parent. We talk about perfectionism and anxiety and staying awake at night not being able to sleep. Sometimes the parent realizes they have the same issues their child does! Sometimes I just need to reiterate that, yes, this is a hard class. And if the child gets confused or frustrated, they can call me at home in the evening. I would rather have them get help and be able to sleep.
So it's not about being perfect. In fact, it's not even about "doing your best" all the time. I have to be careful with that misconception, and I have careful conversations with parents about that at conferences. Frankly, I don't think it's possible for anyone to "do their best" in every subject at all times, especially with all the other things my students are involved in. I have students who do two or even more extracurricular events at a time—dance, drama, sports, foreign languages, singing, musical instruments, caring for animals, caring for siblings. Sometimes it's enough to say, "Do well."
Not necessarily, "do your best," but definitely "do well." The goal is improvement. What can you do to get better?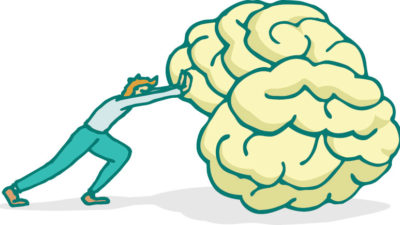 I tell my students that every student in the school has to work hard. They should too.
Me too. I tell them I should be working hard to improve right alongside them.
For a lot of gifted students, they really hit "the wall" for the first time in higher math courses. With algebra. Or geometry. Or maybe calculus.
The better I can equip my students with the ability to think hard, to work hard, to pursue excellence—to want to grow—the better they will be able to scale any wall that life throws at them.