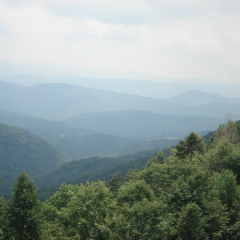 By Tom
One of my fourth graders began school in a part of the country known for its spectacular natural beauty. Unfortunately, it's also know for subpar housing, poor health care, and high illiteracy. Sadly, this student started the year well behind his peers and is still struggling to catch up. When I talked to his mom, she explained that he was an average student in his old school and she noticed a huge jump in terms of what he was expected to do in our school.
In other words, standards.
People across the country, both conservative and progressive, are balking at the implementation of the Common Core State Standards, either because they fear too much federal government involvement in what has traditionally been a state issue, or because they fear the Common Core is leading to over-testing of students and profiteering by the companies that produce those tests. While these concerns probably have some merit, there are three important facts concerning the common core that need to be considered:
First of all, we've always had, and always will have, standards. And it's not just us. Doctors have standards. Plumbers have standards. So do engineers, pharmacists and the guys that build train tracks. We had standards before the Common Core and we'll have other standards if we abandon the Common Core.
Second, standards imply assessment. Think of those guys and their train tracks. From time to time, one of them has to stop what he's doing and check to see that their tracks are just the right distance apart. Otherwise they'll have to start over. Likewise, from time to time we have to stop what we're doing every once in a while to see if our students are learning the stuff we're trying to teach. It's inconvenient for everyone, but it's also important.
And finally, it makes no sense for different places in the country to be teaching to different standards. Particularly math, ELA and science standards. People move around a lot, and kids all over the country will eventually compete for the same jobs and college seats. It's ridiculous for their respective states to focus on different standards. Because by "different" we're talking harder or easier; and in this case, harder is better.
The Common Core is not perfect and testing is no fun. I get that. But there's a kid struggling in my classroom right now, mostly because the beautiful state where he was born and the beautiful state where he lives now each decided on a different set of standards.
That doesn't make any sense.